COVER STORY, SEPTEMBER 2009
TEXAS OFFICE REPORT
The recession isn't over, but the major office markets are holding on.
By Coleman Wood
A cursory glance at the state's office market paints a dreary picture of the first half of the year: office construction nearly ground to a halt, few large office properties were traded, and, with companies nationwide consolidating and downsizing, a lot of short-term space was added to the major markets. However, a closer look reveals that Texas' office market is holding its own, despite the slow start to the year. Texas Real Estate Business spoke with office brokers from around Texas to discuss how the state's four largest markets are faring and what the rest of the year may hold.
DALLAS/FORT WORTH

When one looks at the relative health of the Texas office market, numbers such as absorption and rental rates may not provide the best barometer. "Job growth is the number one driver to the office market — always has been and probably always will be," says Scott Morse, executive vice president with the Dallas office of Colliers International, adding that a good way to determine employers' confidence in the market is to look at their head counts and see if they are cutting jobs or remaining stable.
That being said, unemployment in the Dallas market has risen quarter-to-quarter, with Morse putting the number at between 8.2 and 8.5 percent. Some recently announced layoffs by major Dallas companies may drive numbers up slightly, but he expects the year-end numbers to remain steady or increase slightly. While the first quarter showed negative absorption, the market re-bounded a bit in the second quarter to create a positive absorption of 78,072 square feet year-to-date (compared to 3.1 million square feet in 2008). Lease rates average $20.02 per square foot, down from $20.64 in the fourth quarter 2008. While the reduction is not very significant, sluggish absorption will help to keep lease rates trending downward with a flattening of these rates not until the third or fourth quarter.
"Our problem today is not as a result of over-zealous developers or unwieldy construction at all. Ours is a function of the credit markets and the lack of confidence people have in the overall economy," Morse says.
Transaction velocity has dropped dramatically and those deals that are coming to the table are facing the problem of valuation — with buyers and sellers still off as much as 25 to 30 percent in some cases, according to Morse. Lending is also proving a challenge, with much of the money available still sitting on the sidelines.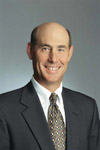 In neighboring Fort Worth, recent downsizing has left the market with a high amount of available sublease space, approximately 650,000 square feet, according to Rick Hopwood, prin-cipal with locally based NAI Huff Partners. When combined with approximately 1 million square feet of direct vacancy, the relatively smaller Fort Worth office market (approximately 22 million square feet of total office space) seems to be in a little bit of trouble. But Hopwood refuses to believe the negativity people have about the market.
"If we can get one good-sized relocation or expansion, it could turn this market around very quickly," he says, adding that Fort Worth has overcome vacancies this high before.
For one thing, there are not large blocks of space available, a way in which Fort Worth differs from the much larger Dallas market. According to Hopwood, the only large block of space available right now is approximately 150,000 square feet. With rates softening and landlords eager to fill their buildings, Hopwood sees opportunity through the end of the year.
"After the summer, I think there is going to be a frenzy towards the end of the year of people taking advantage of some of this sublease space. Some of the landlords are going to be aggressive [in leasing], and some are going to wait for the rebound," Hopwood says, adding that even with a late-year rally, he still expects the year to end with negative absorption.
AUSTIN
"There are a lot of businesses that see Austin as the jewel of Texas," says Vic Russo, senior vice president with Austin-based Oxford Commercial. He cites the city's highly educated workforce, relatively inexpensive cost of living and favorable business climate as reasons a number of com-panies are now headquartered in the city. The office market is also buoyed by the state government and the University of Texas, as well as ancillary businesses that feed off of them.
Despite its favored status, Austin's office market is not immune to the current economic woes. The traditional summer slowdown was magnified by the recession, and the office market saw no sales activity over 30,000 square feet occur in the first half of 2009 — the first time that has happened in 16 years, according to Russo. But not all is gloom. Overall office vacancy is 12 percent, with a 10 percent Class A vacancy rate.
Three projects scheduled for completion by the end of the year are set to add approximately 353,000 square feet of space to the market, but strong leasing and Austin's resiliency will keep them from having a negative impact on absorption. "I think we probably will jump back into positive numbers. It's not going to be anything pretty, but it is going to be positive," says Taylor Peace, research director with Oxford Commercial.
Through the end of the year, Russo sees the Austin market remaining flat, if not improving slightly. Many see mid-2010 as the time when things start to improve, and with almost a fifth of the market's leases set to roll over in the next 18 months, Russo sees a fair amount of activity in the future.
"Like a lot of markets, values have fallen, but traditionally Austin has come roaring back in a fast way, and we anticipate that happening," Russo says.
SAN ANTONIO
Recently, San Antonio has been one of the more talked about markets, especially with regard to the finance and healthcare sectors. But the office sector has also seen its share of growth. More companies are locating to the city, including Whataburger, which recently relocated from Corpus Christi. San Antonio has also done a decent job up until now of dodging the recession.
"The thing that is most impressive about San Antonio is that in spite of what is going on with the national economy, we have pretty much been able to hold our own," says Norman Binsted, vice president of corporate services with San Antonio-based NAI REOC Partners. "We were running pretty strong through 2008 and it was not until the first quarter of this year that we started to feel what most of the country has been feeling since 2008."
Vacancy and rental rates have both ticked up slightly, a sign that market fundamentals are off and something that Binsted says will correct itself in the near future. A good portion of the construction pipeline right now is office projects that are part of larger multi-use developments, including éilan, The Ridge and Alon. These new projects combined with higher vacancy may seem like an issue, but Binsted is not worried.
"I think we will have enough expansions, renewals and new business to hold our own through the end of the year," he says.
Caterpillar recently announced plans to build an approximately 1 million-square-foot manufacturing plant in nearby Seguin, Texas. Activity continues at and around the University of Texas Health Science Center, and Fort Sam Houston is in the midst of a major expansion. The market may be sluggish right now, but San Antonio is poised for a strong recovery.
HOUSTON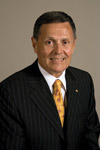 In Houston's office market, the big issue right now is sublease space. According to Rollie Andre, an executive vice president with the Houston office of Henry S. Miller and a tenant rep specialist, from the third quarter of 2008 to the second quarter of 2009 sublease space increased by 862,697 square feet. This brings the grand total of sublease space in the Houston market to approximately 2.5 million square feet — a number Andre does not think is going away anytime soon.
"Right now, tenants are reluctant to commit for the long-term — for anything, really. They are not hiring as many people, not taking as much space and not committing to a longer lease. That is giving rise to this sublease phenomenon that is occurring," he says.
These subleases have an average term of 2.5 years. Unfortunately, most of these tenants will not renew these leases.
"Landlords are still in pretty good shape because they have not hit the downside of these lease expirations. When these subleases start to come home to roost, that will be another 800,000 to 1 million square feet that probably will not renew," Andre says, adding that the Houston market will have to stabilize and start to improve by then or vacancy numbers could rise even more.
According to Andre, approximately 20,000 square feet of office space is coming to market each day, and most of it is from national and international tenants. The stability in the Houston market is coming from local and regional office tenants, some of which are actually expanding.
"What that tells me is that the drivers outside of Houston are affecting some of the operations that are here in Houston," Andre says.

©2009 France Publications, Inc. Duplication or reproduction of this article not permitted without authorization from France Publications, Inc. For information on reprints of this article contact Barbara Sherer at (630) 554-6054.